Lisa A. Baglione, PhD
Professor of Political Science
Director of Gender Studies Program
Co-Director of Washington Center Internship Program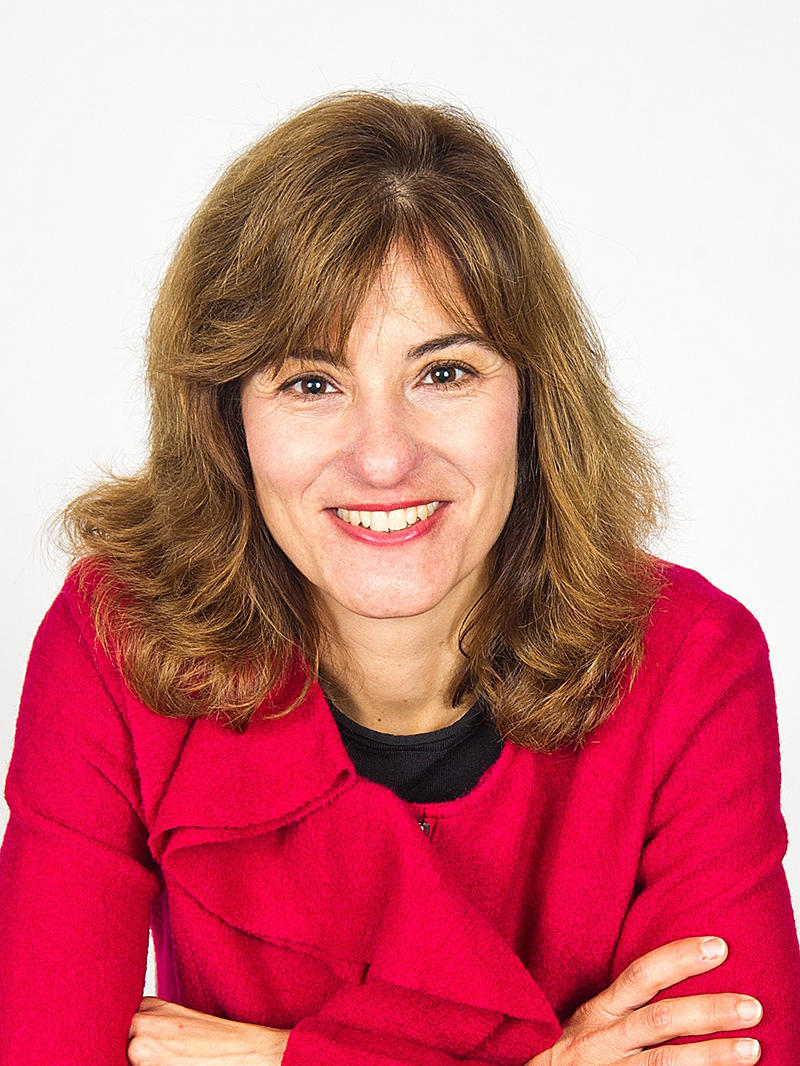 Office
Barbelin Hall 207
Phone
610-660-1749
Dr. Lisa A. Baglione is a Professor in the Political Science Department and a member of the International Relations Program, and she has led both groups (as Chair and Director, respectively) in the past. Currently, Dr. Baglione serves as the Co-Director of the Gender Studies Program, Co-Liaison for The Washington Center, and, for the Fall 2023 semester, Acting Interim Associate Director of the Honors Program.
As a child, Dr. Baglione became fascinated with US-Soviet relations. That interest and some well-timed mentorship from a special faculty member inspired her to become a political scientist. Her dissertation, which she revised and was published by the University of Michigan Press as To Agree or Not to Agree: Leadership, Bargaining, and Arms Control, investigated superpower arms control decision making in the 1980s and early 1990s.
Dr. Baglione was lucky to be interested in the USSR and arms control at a time of many exciting developments. With support from SJU, she took three research trips to Russia in the early 1990s. She and a colleague published several papers about elections, economic transformation, and labor relations in post-communist Russia. Her interests in negotiations between adversaries led her to study conflict management and transformation more broadly, and she has investigated the complexity of creating peace in post-conflict areas like Chechnya and Bosnia.
A dedicated teacher and believer that skills empower students, Dr. Baglione developed introductory research and writing courses in the Department and the IR Program, and her lecture notes and other teaching materials from those classes became the basis for her book Writing a Research Paper in Political Science: A Practical Guide to Inquiry, Structure, and Methods& which is its fourth edition with CQ/Sage. This text is used in undergraduate and graduate programs around the country.
Today, Dr. Baglione continues to be fascinated by Russia's authoritarianism, American-Russian relations, democratic backsliding, and peace. Particularly since Russia has become more aggressive in its relations with Europe and the world, Dr. Baglione has given media interviews on these subjects on her own and with her History Department colleague, Dr. Melissa Chakars. Together, they also offer a team-taught Honors course called Russia as a Global Power.
Dr. Baglione enjoys using interactive teaching methods in her classes. Her research on inclusive pedagogy and high-impact educational practices have taught her that active engagement of all students is essential for maximum and more enjoyable learning. She tries to find new ways to compel that kind of participation and has used simulations to great advantage. In the Intro to Global Politics, students participate in a U.N. special session, in American Foreign Policy, they brief the president in National Security Council meetings, and in the European Union and European Politics they staff an EU parliamentary committee meeting and European Council session. Dr. Baglione has some additional ideas for bringing similar kinds of engagement to her Intro to Comparative Politics course starting in the Fall 2023.
Each spring, Dr. Baglione teaches Global Smarts in cooperation with The World Affairs Council of Philadelphia (WACP). Global Smarts is a Service-Learning Internship in which a select group of SJU students serve as mentors to Philadelphia-area middle schoolers. The mentors prepare "their" class to participate in the WACP's annual Junior Model U.N. conference. Over the course of the semester, SJU mentors learn about the U.N. and the challenge of building peace on global and local levels. In addition to a weekly SJU class meeting, mentors teach middle schoolers from under-resourced schools once a week and attend Friday WACP staff meetings in Center City.
In her years of thinking about negotiations, authoritarianism, democracy, peace, and best teaching practices, Dr. Baglione has become increasingly interested in gender and intersectionality (the intersection of multiple sources of advantage or disadvantage -- like gender, race, religion, class, and other factors). Together with departmental colleagues Dr. Becki Scola and Dr. Laura Bucci, she has written several papers. Combining this sensitivity to pedagogy with the wider world of politics, Dr. Baglione is writing an introductory textbook– Understanding Comparative Politics: An Inclusive Approach -- for Sage Publications. This book will be a unique entry into the market because it promotes active learning and takes gender as seriously as formal institutions, political economy, and political culture in its analyses of political systems. Dr. Baglione has been using the book in draft form with her class for several semesters, and its expected publication date is January 2024.
Dr. Baglione's interests in music and Soviet/Russian and global politics have been constants in her life. She also tries to keep fit, loves to garden, and is very devoted to her family. SJU – colleagues and students – are like a second family, and her office door is always open (figuratively, if not literally) to them. She prides herself on being an effective academic advisor, mentor, and positive force in students' lives.
Sc.B. in Applied Mathematics-Economics, Brown University
M.A. and Ph.D. in Government, Cornell University

Saint Joseph's University is Dr. Baglione's first and only long-time academic position, and she started here back in 1992 after graduating with her Ph.D. in Government from Cornell University. In her last two years at Cornell, she worked as a tutor at Cornell-in-Washington, where she mentored students who were interning three days a week and writing a thesis for the other two. That experience made her a true believer in internships and experiential learning, as well as the value of research-paper writing for developing many higher level skills that translate well to all kinds of settings. Prior to Cornell, she worked as a computer programmer for a year after her graduation from Brown University where she majored in Applied Mathematics and Economics and spent a lot of time at the piano and singing in chorus.

Writing a Research Paper in Political Science: A Practical Guide to Inquiry, Structure, and Methods, 4th Edition (Washington, DC: CQ/Sage, 2020).
"Post-Soviet Russia at Twenty-Five: Understanding the Dynamics and Consequences of Its Authoritarianism," Polity 48 4 (October 2016): 580:611.
see c.v. for earlier works
Interviews/Media/Popular Articles
Panelist, Carfagno Lecture Series, World Affairs Council of Philadelphia at Saint Joseph's University. Part of a discussion of Ambassador Michael McFaul's lecture "Is the Bear Back in the Woods, and How Should the Eagle Respond?" (December 5, 2018).
Featured guest, "What's Happening with Russia and the United States?" Kathleen Dunn Show (1-hour, radio, call-in), Wisconsin Public Radio (November 30, 2016) http://www.wpr.org/shows/whats-happening-russia-and-united-states.
"Putin's Pattern of Violence," In All Things Blog on America: The National Catholic Review online (January 22, 2016) http://americamagazine.org/content/all-things/putins-pattern-violence.
"Remembering Cold War Lessons: 'Something There Is that Doesn't Love a Wall,'" The World Post – Huffington Post Blog (September 23, 2015) http://www.huffingtonpost.com/lisa-baglione/remembering-cold-war_b_8173646.html.
"Don't Feed the Bear: Crafting an Effective Response to a Newly Assertive Russia," America: The National Catholic Review 211, no.15 (November 17, 2014): 23-29. http://americamagazine.org/issue/don%E2%80%99t-feed-bear.
Interview with Wisconsin Public Radio's "Central Time" on the origins of the Sochi Olympics terror threat, the steps to thwart any attack, and Putin's ambitions regarding the Games (February 6, 2014). http://www.wpr.org/sochi-games-loom-so-do-terror-threats
Interview with Wisconsin Public Radio's "Central Time" on the diplomatic solution to the Syrian Crisis and Russian President Putin's NYT Op-Ed (September 14, 2013). http://wpr.org/people/lisa-baglione.
E-mail (written) interview with Colombian journalist Nathan Jaccard for the weekly Semana and then quoted in the article "Vladimir Putin--El Grande" http://www.semana.com/mundo/articulo/vladimir-el-grande/358357-3, posted on September 21, 2013.

Book Reviews

Review of Swati Parashar, J.Ann Tickner, and Jacqui True, Revisiting Gendered States: Feminist Imaginings of the State in International Relations in Journal of Women, Politics, and Policy (in progress).
Review of Raymond A. Zilinskas and Philippe Mauger, Biosecurity in Putin's Russia (Boulder, CO: Lynne Rienner Publishers, 2018) in Slavic Review, https://doi.org/10.1017/slr.2019.80.
"Condoleeza Rice's Recipe for Democratic Success," in America: The National Catholic Review 217, no. 12 (November 27, 2017): 52 https://www.americamagazine.org/arts-culture/2017/11/13/condoleeza-rices-recipe-democratic-success.
"Music Key to a Cold War Thaw," Review of Nigel Cliff, The Van Cliburn Story: How One Man and his Piano Transformed the Cold War," in America: Spring Literary Review 2017 216, no. 9 (April 17, 2017): 46-47, http://www.americamagazine.org/arts-culture/2017/04/23/music-van-cliburn-was-key-cold-war-thaw.
Review of Valerie M. Hudson and Patricia Leidl, The Hillary Doctrine: Sex and American Foreign Policy (New York: Columbia University Press, 2015) in Journal of Women, Politics, and Policy 38, no. 4 (October-December 2017): 564-65 http://dx.doi.org/10.1080/1554477X.2017.1309233.
Review of Michael O. Slobodchikoff, Building Hegemonic Order Russia's Way: Order, Stability, and Predictability in the Post-Soviet Space (New York, NY: Lexington Books, 2014) in Slavic Review, 74, no. 2 (Summer 2016): 534-535.
"A Road to Terror," Review of Masha Gessen, The Brothers: A Road to an American Tragedy (New York: Riverhead Books, 2015) in America: The National Catholic Review 213, no. 5 (August 31-September 7, 2015) http://americamagazine.org/issue/culture/road-terror.
"The Power of Music: Leningrad's Triumph over Twin Evils," Review of Brian Moynahan, Leningrad: Siege and Symphony (New York: Atlantic Monthly Press, 2014) in America: The National Catholic Review 213, no. 3 (August 3-10, 2015): 33-35, http://americamagazine.org/issue/culture/power-music.
Review of Masha Gessen, Words Will Break Cement: The Passion of Pussy Riot (New York: Penguin Group, 2014) in Journal of Women, Politics, and Policy, 36:1–3, 2015, DOI: 10.1080/1554477X.2015.1050913.
"Revolution Rock," Review of Masha Gessen, Words Will Break Cement: The Passion of Pussy Riot (New York: Penguin Group, 2014) in America: The National Catholic Review, vol. 210, iss. 20 (June 23, 2014): 34-35, http://americamagazine.org/issue/culture/revolution-rock.
Review of Marie Mendras, Russian Politics: Paradox of a Weak State (New York: Columbia University Press) in Slavic Review, vol. 73, no. 3 (Fall 2014): 687-688, http://www.jstor.org/stable/10.5612/slavicreview.73.3.687.
Review of Beverley Baines, Daphne Barak-Erez, and Tsvi Kahana, eds. Feminist Constitutionalism: Global Perspectives (New York: Cambridge, 2012), in Journal of Women, Politics, and Policy 36:1–3, 2015, DOI: 10.1080/1554477X.2015.1050919.

Dr. Baglione is the winner of SJU Faculty Merit Awards for Research (2), Teaching (2), and Advising (1). She has also won the Lindback Award for Excellent in Teaching. As a graduate student, she was selected to participate in an SSRC Workshop on New Approaches to Studying Soviet Politics (June 1990), and she won an award from the Institute for the Study of World Politics and the Hubert H. Humphrey Doctoral Fellowship from the U.S. Arms Control and Disarmament Agency. During college, she also received a very generous scholarship from the Disabled American Veterans.

As mentioned above, currently Dr. Baglione is writing a new introductory textbook in comparative politics. What makes this volume unique is its conscious attention to building students' skills of observation and analysis (by exposing them to data about the world), as well as their understandings of democracy and authoritarianism. Central to this analysis is an emphasis on not only formal politics (as defined in constitutions and the law) but also the informal arrangements that underpin political power. While most political scientists stress the role of such informal networks in authoritarian states, this book recognizes that linkages, norms, and practices make full equality of all citizens an aspiration in virtually all countries, as privilege and disadvantage follow everywhere from gender, race, class, and other identity markers. As students learn about the politics in major states (the U.K., Germany, France, Russia, China, Mexico, Egypt, and Nigeria), they will compare the formal power arrangements with the customary, as well learn about the ways in which the political economy and other cultural factors affect contemporary politics.

In a related research effort, Dr. Baglione is examining the ways in which political scientists have sought to teach students about gender and intersectionality in their introductory courses. Additional questions for investigation are related to the value and importance of exposing students to the conditions of all people (those without privilege or with few privileges as well as those with various advantages). This work in the Scholarship of Teaching and Learning (SoTL) is a project with departmental colleagues, Drs. Becki Scola and Laura Bucci.

Dr. Baglione also remains committed to teaching students how to be better writers and researchers. These interests and research efforts have led Writing a Research Paper in Political Science: A Practical Guide to Inquiry, Structure, and Methods, which she updates on a regular basis.

Finally, Dr. Baglione continues to investigate authoritarianism in Russia and what the handling of restive regions there and in eastern Ukraine reveals about the nature of that state. She is also fascinated by the renewed interest of Russian and American policy makers in finding ways to make nuclear weapons a usable part of their arsenals, seemingly turning away from the nuclear taboo that had developed at the end of the Cold War. What does this view of nuclear weapons tell us about elite (and the citizens who support them) understandings of power, influence, and peace today?