Carlos E. Moreno, DrOT, MS, OTR/L, FCPP
Clinical Assistant Professor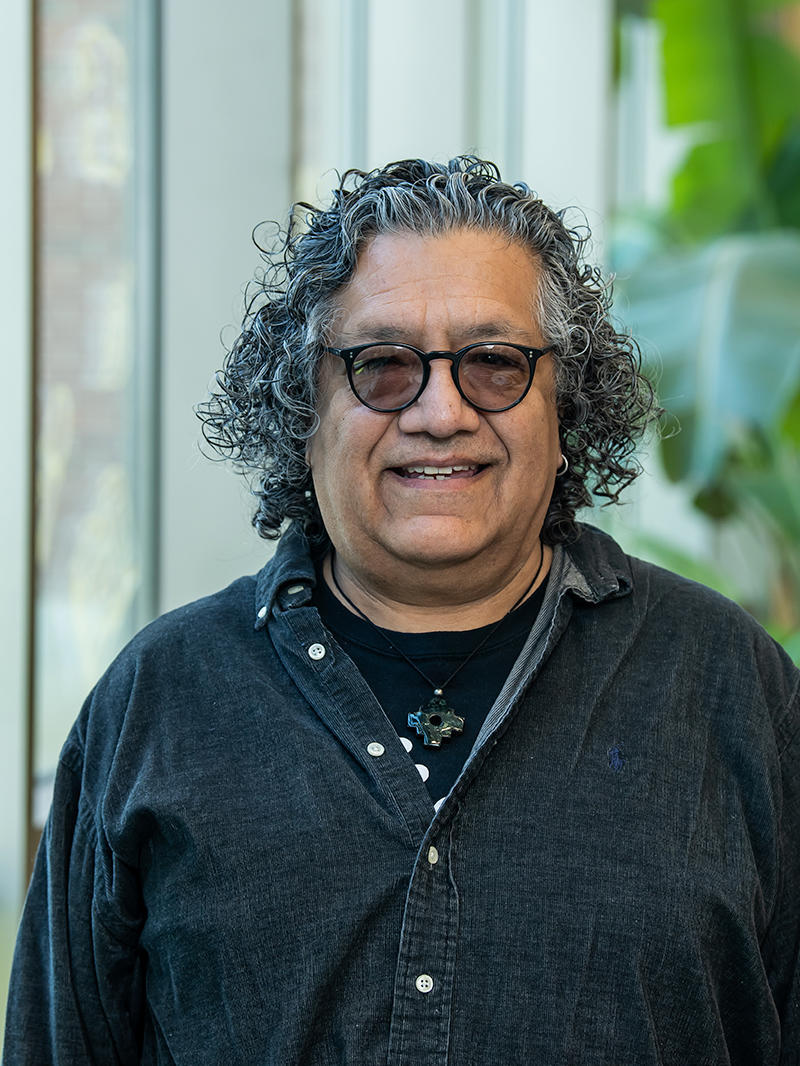 Office
WOOD 0100
Phone
215-596-7107
Occupational Roles
Father, Husband, Son, Friend, Educator, Clinician (O.T.), Mentor, Audiophile/Concert goer, Religious Community Member, Reader, Foodie, Professional Organizations Participant, Social Justice Seeker, Traveler/Visitor, and Adventurer.
Occupational History
Carlos is an avid reader and lifelong learner with a passion for understanding the world, people, history, ideas, cultures, and beauty. This led Carlos down a variety of paths including world travel with an ever-deepening appreciation for humanity as a whole and people as individuals. It was over 30 years ago that during a conversation with Dr. Stephen Kern, he shared a book with Carlos. The book was A Professional Legacy. This book is a compilation of Eleanor Clarke Slagle lectures; the lectureship is the highest honor an occupational therapist can receive. Reading this book opened Carlos' awareness to a profession that embodied and operationalized his philosophy of how to serve humanity. Carlos was moved to pursue a career in occupational therapy.
Carlos has served a number of populations across his 30 years of practice including rehabilitation, pediatrics, homecare, management, and private practice. Areas of interest and/or expertise include neuroscience, cognition, sensory modulation, organizational dynamics and leadership, and occupational justice. During his time as a therapist, Carlos took a two-year detour to work in a small IT consulting firm and successfully applied his occupational therapy perspective to a completely different field and helped the firm move into serving the non-profit community.
Carlos hopes to coordinate with academic and community resources to expand the application of occupational therapy to underserved and new contexts. The world and our country are experiencing unprecedented social events that provide opportunities for new ways of serving and caring for humanity from a compassionate and person-centered perspective. Aside from a rich professional life, Carlos cherishes family time with his wife and three daughters (and numerous pets). His family collaborates in caring for elderly parents with a variety of disabilities and care needs. Carlos enjoys spending time with friends, supporting Philadelphia's exciting microbrewery and vibrant arts community, spending time in nature, and reading with a focus on socio-political history, art, religion, philosophy, and the world of ideas.
Education
Carlos has a Bachelor of Arts in biology with a minor in chemistry from Lincoln University, an advanced clinical Master of Science from Temple with a concentration on sensory modulation disorders, and a Doctor of occupational therapy from Temple University.
Clinical Practice
Carlos' practice as an occupational therapist has been varied and rich over the last thirty years. He has worked at MossRehab on two different occasions. As a new graduate O.T., Carlos had an initial rotation as a staff occupational therapist on the Neuro Service then was laterally promoted as permanent staff to the Drucker Brain Injury Center. Several years later Carlos returned to MossRehab and served as a departmental mentor then as the Team Leader for the Neuro Service. During his time as Team Leader, Carlos participated in an Einstein Health System organizational transformation effort and was named on the steering committee. Between his two terms at MossRehab, he joined Austill's Rehab and worked in school-based practice, early intervention, and provided occupational therapy services to a whole range of facilities (rehabilitation centers, sheltered workshops, retirement communities, acute care hospitals, skilled nursing facilities, outpatient clinics, mental health settings, and nursing homes) when school was not in session. Carlos provided guest lectures at a number of area occupational therapy programs including Thomas Jefferson University, Philadelphia University, and Harcum College. He has also maintained a private practice across all his years as an occupational therapist. During his first ten years of practice, concurrent to his time at MossRehab and Austill's, Carlos worked in the Collage Program that provides group treatment to address social skills deficits to persons from five years of age through young adulthood. Carlos also served on Collage's Executive Board until the organization came under the care of a larger service provider. He served on the Corporate Board of Friend's Hospital until the board's dissolution.
Carlos then transitioned to academia as the Academic Fieldwork Coordinator at the University of the Sciences. This was followed by serving in the same capacity at Temple University while starting his doctoral studies. Carlos served as the occupational therapy department's founding Academic Fieldwork Coordinator & Fieldwork Consultant at Le Moyne College in Syracuse New York.
Carlos went back to clinical practice at Holy Redeemer HomeCare & Hospice while completing his doctoral degree and stayed on. He deeply enjoys being a clinician but his love of teaching and the possibility of making a greater impact on the field and society brought him back to academia and the University of the Sciences.
Clinical Practice & Research Interests
Gerontology, cognition, neuroscience, sensory modulation, health services process improvement, education of non-occupational therapy personnel and community crisis team development, organizational dynamics and leadership, qualitative inquiry, and occupational justice.
MS, Dr.O.T., Temple University
BA, Lincoln University

Publication

Moreno, C. and Katz, N. (1996). MLE: Treatment of a man suffering from brain injury. Israeli Journal of Occupational Therapy. Volume 5 Numbers 1 & 2.

Presentations

Moreno, C. (2018, April). The Occupational therapy Collaboration: Meeting Your Client's Needs Powerfully and Compassionately. Session. Pennsylvania's 1st Statewide Latino Health Summit, Lancaster, PA
Moreno, C. (2012, September). Natural Leadership. Session. 1st Annual Pre-Conference Leadership Initiative at the Pennsylvania Occupational Therapy Association annual conference, Lancaster, PA
Moreno, C. and Rosenberg, E. (2012, September). Feedback That Works. Session. Pennsylvania Occupational Therapy Association annual conference, Lancaster, PA
Moreno, C., Haynes, C., Gerg, M., and Rosenberg, E. (2011, April). Preparing for Guiltectomy or How to Cope with Failing a Student. Session. American Occupational Therapy Association annual conference, Philadelphia, PA
Gerg, M., Haynes, C., Johnson, C., Moreno, C., and Rosenberg, E. (2008, April). Facilitating Learning: Training the Trainer in Education Competencies for Fieldwork Supervisors. Pre-conference Institute. American Occupational Therapy Association annual conference, Long Beach, CA
Moreno, C., and Schleicher, M. (2008, April). Occupational Therapists as Powerful Leaders: Strategies for Developing Into Our Natural Role as Transdisciplinary and Institutional Leaders. Session. American Occupational Therapy Association annual conference, Long Beach, CA
Cameron, K., Kern, S., Moreno, C., Sensenig, R., and Baldassari, D. (2011, April). The "Practice" of Evidence Based Practice. Pre-conference Institute. American Occupational Therapy Association annual conference, St Louis, MO
Moreno, C. (2002, September). Fostering an Environment for Professional Growth in Today's Healthcare Landscape. Session. Pennsylvania Occupational Therapy Association annual conference, Valley Forge, PA
Moreno, C. (2002, September). Occupational Therapy and Nursing Communication Program: An Innovative Approach to Team Collaboration. Session. Pennsylvania Occupational Therapy Association annual conference, Valley Forge, PA

Posters

Moreno, C. and Rosenberg, E. (2013 April). Fieldwork Feedback: Fearless, Effective, and Fearless. Poster presentation at the American Occupational Therapy Association annual conference, San Diego, CA
Gershkoff, A., Shah, A., and Moreno, C (2003, Oct). An Innovative OT Treatment for Alien Hand Syndrome. Poster presentation at the Pennsylvania Occupational Therapy Association annual conference, Harrisburg, PA